Roofing underlay membrane with 3D separation mesh and self-adhesive strips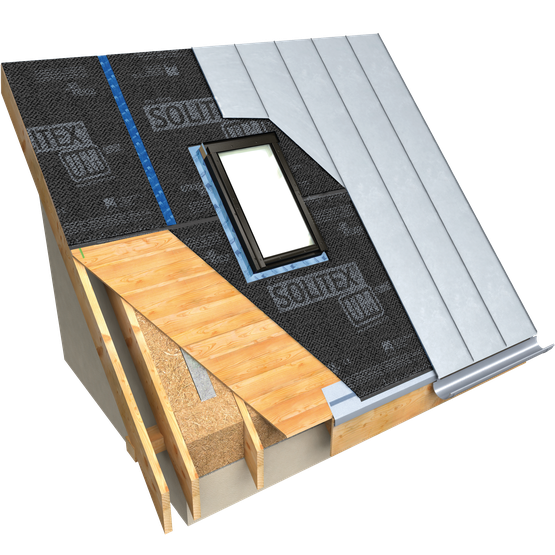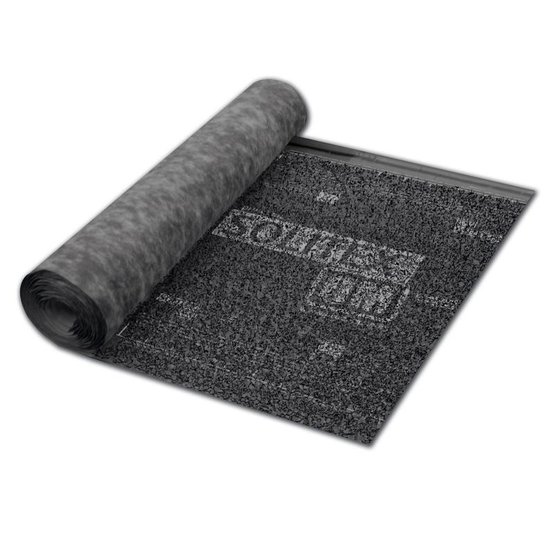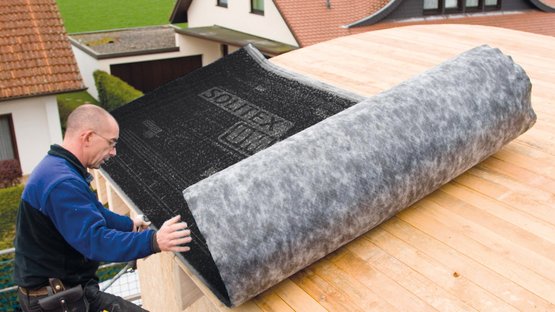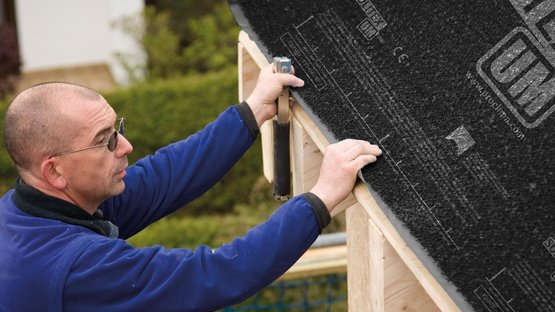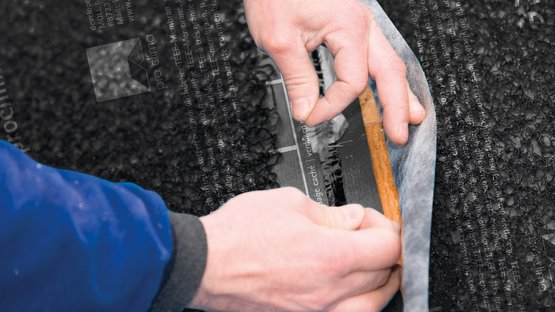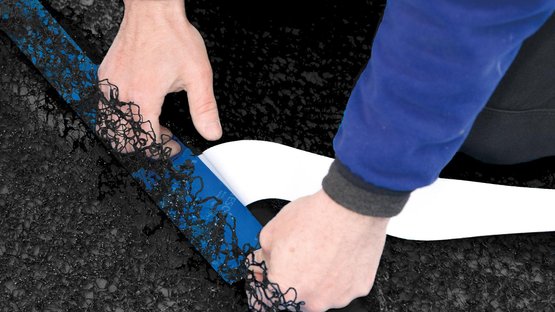 Advantages
Highest possible durability and thermostability thanks to the TEEE membrane
Reliable drying out: highly permeable (sd value = 0.05 m ; g value = 0.25 MN·s/g ; 65 US perms)
Protects against corrosion and ensures improved noise insulation thanks to the 3D separation mesh
Dry building components thanks to pore-free TEEE membrane that is resistant to driving rain
Up to 3 months of outdoor exposure
Quick and reliable adhesion thanks to the integrated 'connect' self-adhesive zones on the long edges of the membrane
Areas of application
For use as a roofing underlay or facade membrane for ventilated and non-ventilated structures in combination with all roof and facade materials such as titanium zinc, aluminium, stainless steel, galvanised steel, copper etc. Fibrous membranes offer greater protection for structures and are recommended by leading providers of metal roofs for this reason. The 8 mm (5/16") thick 3D separation mesh made of fibrous PP protects the covering against waterlogging and dampens noise caused by rain or hail.
Installation instructions
General conditions
Install the SOLITEX UM membrane with the fibrous layer side facing outwards. The membrane is to be installed horizontally (parallel to the eave) in a taut manner as an underlay membrane on even roof decking made of solid wood or wood-based panels.
Fasteners may not be applied in areas where water runs off in a collected manner (e.g. in roof valleys).
Ridge ventilation should be provided in the case of non-insulated attics that have not been converted. In addition, permanent ventilation fittings should be provided in the unconverted attic.
Additional measures (e.g. covering with tarpaulins) should be taken during the construction phase in the case of buildings that are lived in or buildings that are to be given particular protection. Covering with tarpaulins should also be considered if construction work is to be interrupted for a longer period. The specifications of the applicable national regulations are to be taken into account when carrying out installation and adhesion.
---
---