Hydrosafe® high-performance vapour check, suitable for all fibrous insulation mats and boards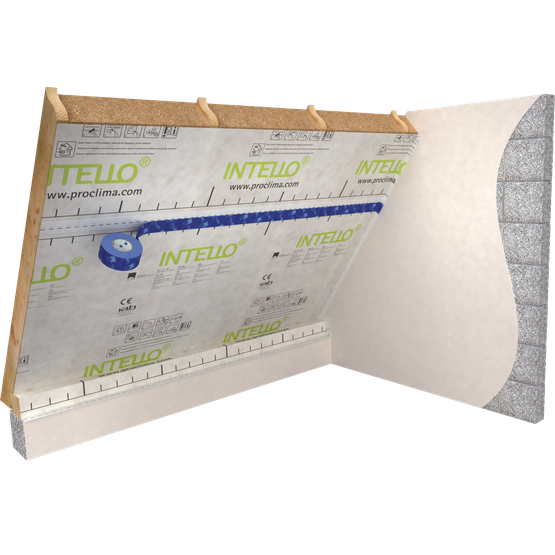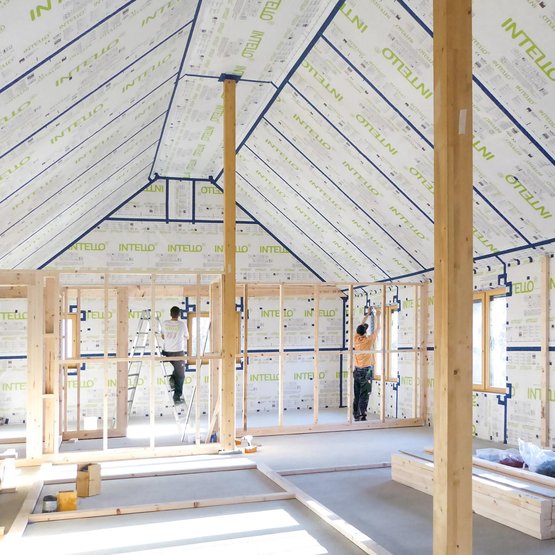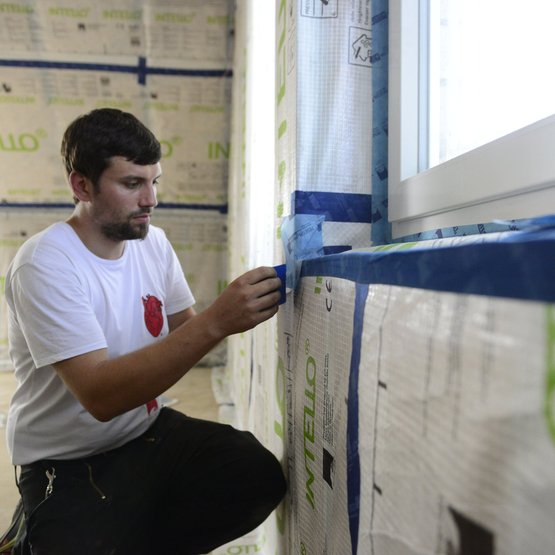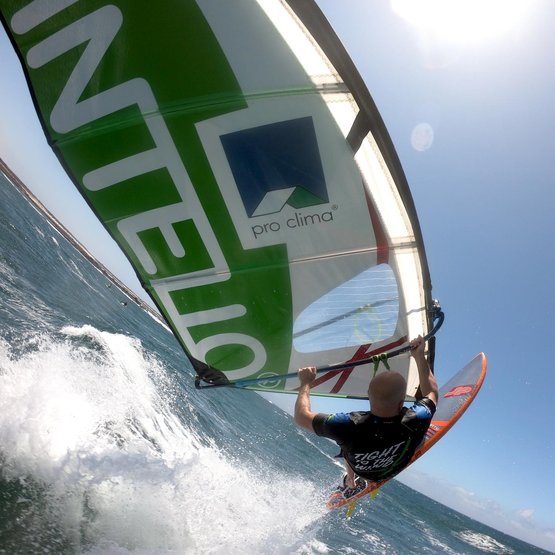 Advantages
Best possible protection against moisture damage to structures and mould because this product is humidity-variable with a variation of a factor of over 100
Permanent protection: officially tested and certified performance (ETA-18/1146)
Protected winter building sites thanks to Hydrosafe® behaviour
Can be combined with all fibrous insulation mats and boards
Easy to work with: dimensionally stable, no splitting or tear propagation
Excellent values in hazardous substance testing, has been tested according to the ISO 16000 evaluation scheme
Areas of application
For use on roofs, walls, ceilings and floors on structures that are open or closed to diffusion on the exterior, e.g. flat/steep roofs and green roofs, after appropriate design calculations have been carried out.
Installation instructions
General conditions
Where possible, INTELLO (and INTELLO PLUS) are installed in such a way that adhesion can be carried out using single-sided adhesive tape on the smooth (printed) side of the sheeting. They can be installed taut and without slack either in parallel with or perpendicular to the supporting structure, e.g. the rafters. In the case of horizontal installation (perpendicular to the supporting structure), the separation distance of the supporting structure is limited to a maximum of 100 cm (3'). After installation, perpendicular battens on the inside at a separation distance of a maximum of 50 cm (1' 8") must be fitted to carry the weight of the insulation material.
If regular tensile loads on adhesive tape bonds are to be expected – for example, due to the weight of the insulation material – when using mat or panel-shaped insulation materials, an additional supporting batten should be fitted over the overlap bonding. When attaching the membranes in the case of mat or panel-shaped insulation materials, a maximum separation distance of 10 to 15 cm (4" to 6") applies for the fastening staples, which must be at least 10 mm (3/8") wide and 8 mm (5/16") long. The overlaps between the membrane strips must be approx. 8 to 10 cm (3" to 4").
Airtight seals can only be achieved on vapour checks that have been fitted with no folds or creases. Ventilate regularly and systematically to prevent build-up of excessive humidity (e.g. during the construction phase). Occasional, intermittent ventilation is not sufficient to remove large quantities of moisture due to construction work from a building; use a dryer if necessary.
To avoid condensation formation, the thermal insulation should be installed immediately after airtight adhesion of INTELLO. This particularly applies when working in winter.
---
---