Wall lining membrane for gap decking up to 35 mm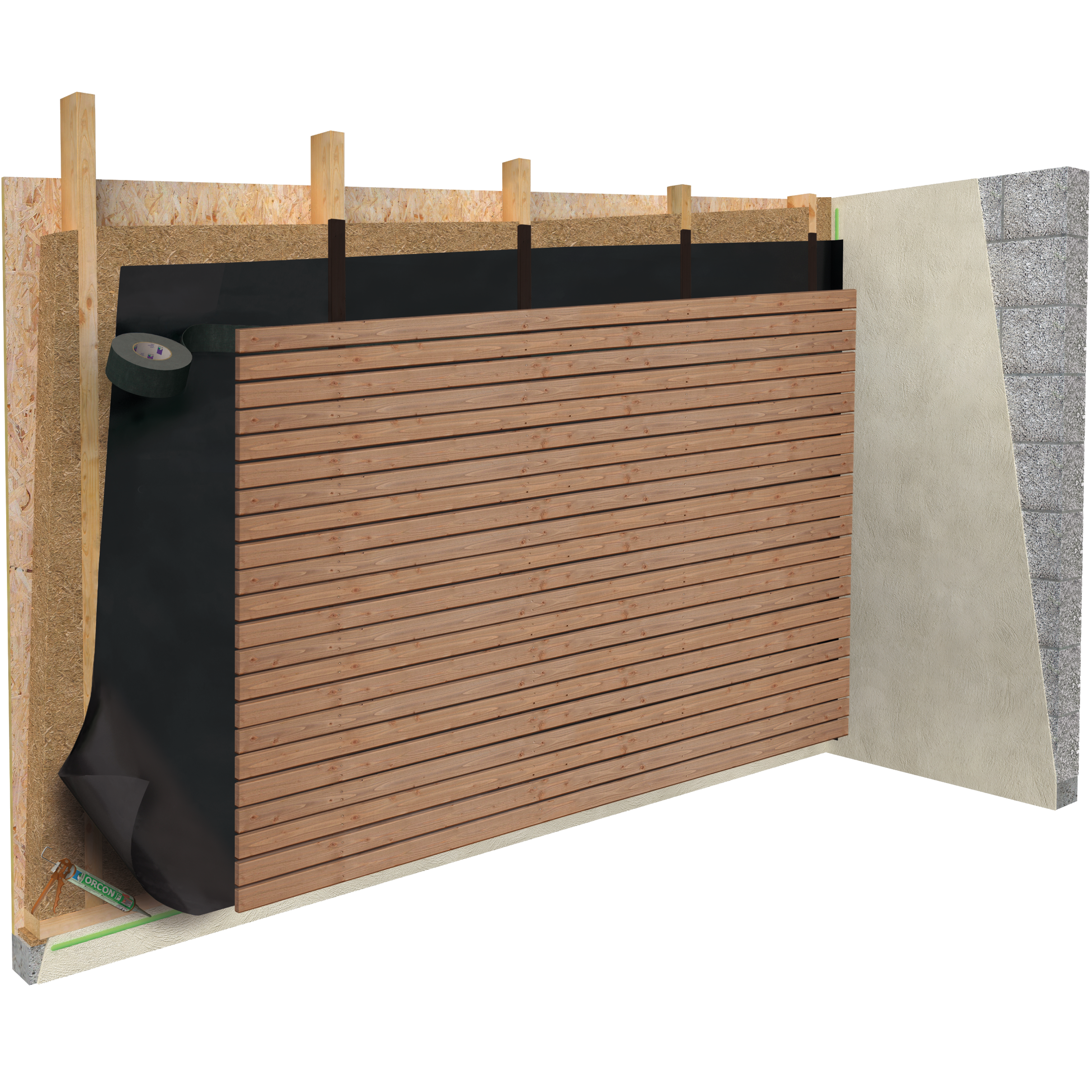 Advantages
Ensures reliable building components: highly permeable and, at the same time, maximum protection against driving rain
Dry building components: pore-free TEEE functional membrane actively transports moisture to the outside
Not visible behind gap decking: black fleece with identification marking in the overlap area
Highest possible durability and thermostability thanks to the TEEE membrane
6 months of outdoor exposure
Areas of Application
SOLITEX FRONTA QUATTRO permanently protects the insulation from wind and rain. For use with closed and open façades (open jointed façades, up to 35 mm (1 3/8") gap width – boarding width = min. 3 x gap width) in accordance with installation guidelines.
General conditions
SOLITEX FRONTA QUATTRO membranes must be laid with the printed side facing outwards. The membranes are to be installed horizontally in a taut manner with no sagging.
When using behind open jointed façades the gaps must not be more than 35 mm (1 3/8"). The width of the boarding: min. 3 x gap width.
The distance between the façade and the membrane must be at least 20 mm (1").
The membrane must not be secured in areas where water collectively drains off.
Additional measures during the building phase (e.g. covering with tarpaulin) should be taken in the case of occupied buildings or buildings that need particular protection. Covering with tarpaulin should also be considered in the case of extended interruptions to work.
---
---