Vapour check membrane for external insulation
connect variant with self-adhesive zones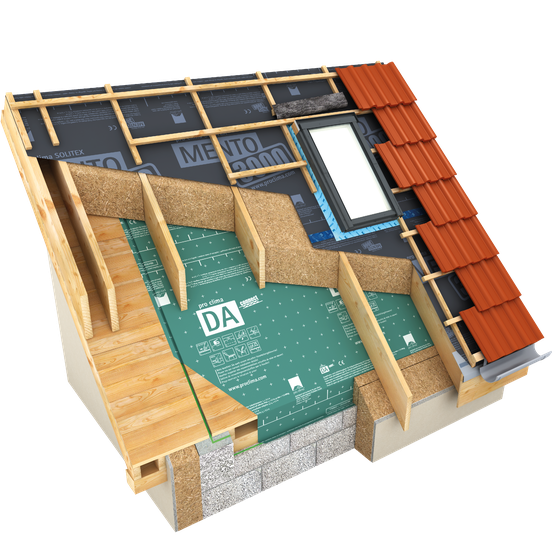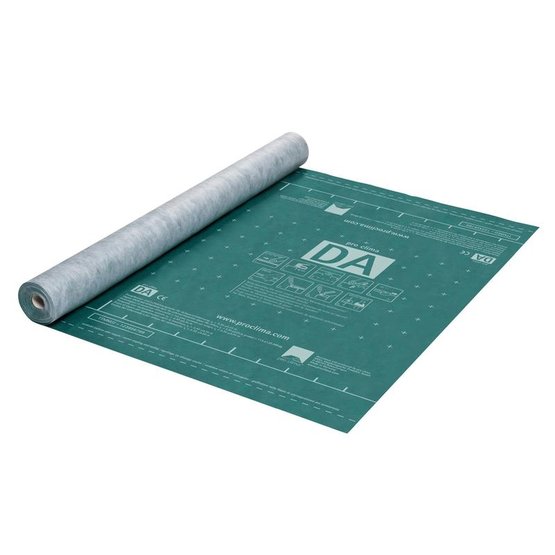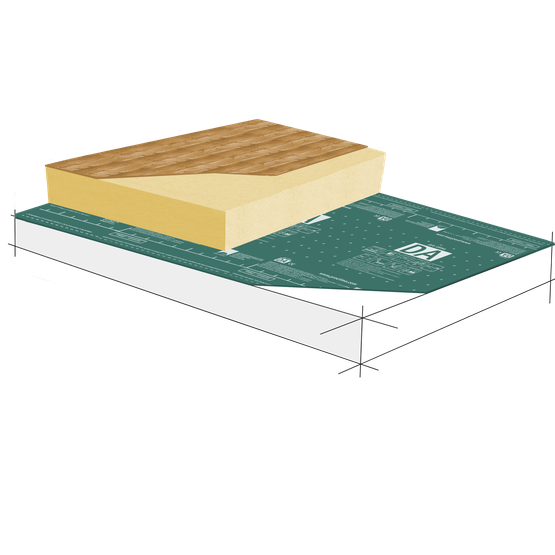 Advantages
Protects building structures against weathering during the construction phase for roof pitches of 10° (2.1:12) and higher
Water-resistant and waterproof, can be walked on
Acts as a vapour check and airtight layer simultaneously
Excellent values in hazardous substance testing, has been tested according to the ISO 16000 evaluation scheme
Areas of application
For use as a vapour check and airtight membrane on roof decking underneath suitable external roof insulation made of all insulation materials on structures that are open to diffusion on the exterior (roofing underlay with SOLITEX MENTO 3000, for example).
Best possible protection right from the beginning
Particular features
The pro clima DA system can be used to achieve airtightness on all structures that are open to diffusion on the outside. Diffusion-open roofing underlay membranes (e.g. SOLITEX PLUS, the SOLITEX MENTO series or SOLITEX WELDANO), underlay panels made of wood fibre or medium-density fibreboard panels (MDF) can be used for this purpose.
The DA vapour check membrane has a 3-ply structure. Its functional membrane is reliably protected between two robust, particularly tear-resistant protective and covering fleeces made of polypropylene – which is ideal given the high loads that occur when installing or walking over the membranes and the external roof insulation.
The membrane is glare-free as a result of the green colour of the upper covering fleece. Thanks to its favourable sd value of 2.3 m (perm rating: 1.4 US perms) from a construction physics viewpoint, this membrane provides an additional reserve for drying out in the case of unforeseen entry of moisture for structures with fibrous insulation materials. This increases the level of protection for the overall structure and prevents the formation of condensate in summer in an effective manner.
Outdoor exposure to the elements
Fully resistant to driving rain
The special membrane between the protective and covering fleeces has a watertightness of over 2,500 mm (8' 2") of water column, i.e. it is watertight even when subjected to strong driving rain.
Three months of outdoor exposure
pro clima DA can be exposed to outdoor weathering for three months. It should only be fastened with staples in a protected manner in the overlap area. Any staples attached in the main surface area are to be covered with TESCON VANA.
---
---